A Tad Late, But Thanks Anyway: Slovak SF/F/H short stories in English
Have you ever heard about any Slovak science fiction, fantasy or horror writers? If you don't live in Slovakia or Czech Republic, there is a good chance you have not. And that is why A Tad Late, But Thanks Anyway came to life.
A Tad Late, But Thanks Anyway
is an anthology of the best entries in short story competition Fantasy Award 2015. The book contains thirteen sci-fi, fantasy and horror stories by more or less experienced Slovak writers. It is important to note that they were not written by native speakers and some of them are translations of writers' earlier works. Therefore, their English may not always be perfect. Some experts say people should only translate into their mother tongue because in your second language you simply miss some of the instincts. Slovak, for example doesn't have definite and indefinite articles and they are hard to learn if you haven't grown up with them. However, there are not that many English native speakers who speak Slovak and even less translators.
So if you find some mistakes in the stories, don't let it scare you off. The stories are really interesting and diverse. Anthologies like this always remind me of Forest Gump and his box of chocolates. They have many different tastes and it is fun to try them all even if you may not like some.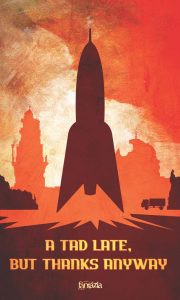 For example, if you are into soft sci-fi, the story Flash of Nectarine Taste, Smell of the Fractal Ferns by Zuska Stožická may be just for you. It is about interstellar travel but with an original twist. What if we travelled to the stars without our bodies to hold us up? The author won´t bore you with explanations but let you discover the facts step by step, as you watch the characters and learn about their past.
The story Prospects of Life by Mína Pávová belongs to the same category. The text follows a cleaning lady working in a research institution. While she fulfill her duties, readers can discover her quite tragic life story. When the science is finally added into the mix, it merges with the lady´s past into a nice symbol with an aftertaste of a possible apocalypse.
When it comes to science fiction, you can never read enough about robots and time travel. The story Decision by Roman Kleman explores, once again, the boundaries between natural and artificial intelligence – not particularly original but a time-tested theme. In her short story entitled Right, Tatiana Lajšová, on the other hand, looks at the time travel from a very innovative perspective. What is your opinion of abortion? And what would it be if it could be done retrospectively to get rid of people you don't like?
The winning story, Hard by Daniel Klimek, is a very gripping specimen of the postapocalyptic subgenre. The main character Daniel finds himself alone in the world after everybody else is abducted by aliens. If you plunge under the surface of his journey through an empty world, you can find reflections on love, art and survival instinct.
Hunting Seagulls by Brynn Absolon also takes place either in a postapocalyptic world, or in some remote fantastic dreamscape. I really appreciated the atmosphere of this story and its weird, picturesque characters. The ending, however, left me a bit confused.
Do you enjoy looking at the sky, guessing what the clouds look like? In Look Up, at The Skies by Diana Majerova you can do exactly that. The storyline is very civil, there are no monsters, no looming apocalypse, just ordinary people with ordinary squabbles and one very special ability.
Are you in a mood for something darker?
Check out Home by Patricia Grachová. This text has a particular style mixing the lyrical with the ironic and blending fantasy and reality into a dreamy atmosphere, which eventually turns into a childhood nightmare.
All the Little Baby Girls by Barbora Vinczeová will bring you to the north of Sweden where, during the polar night, oil rig workers buy silent wives for companions. They are good in bed; cook well; never say a word. But they come at a terrible price. This story is kind of unfinished, like a first chapter, but it certainly leaves you craving for more.
Something even more scary? Try Bloody Bones by Anna Olejárova, in which a kindergarden teacher has to put some naughty boys in line. The story has a vibe of an urban legend.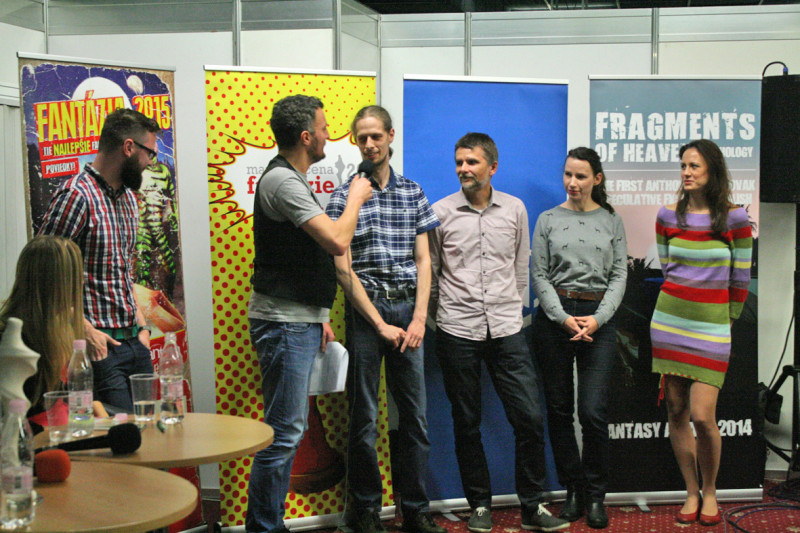 It is not easy to write a good micro-story. In Musical Composition by Marek Brenišin, a wizard tries to save his own life by bringing a very mysterious musician, his protégée, to play for the King. The text successfully manages to mix two art forms, literature and music. In some parts, you can almost hear the echo of the music as you read.
The second micro-story, A Tad Late, But Thanks Anyway by Lenka Štiblaríková, is more of an anecdote but an amusing one. It is just as they say, always be careful what you wish for.
Apart from the stories from the competition, the collection also contains two bonuses. Firstly, there is a fantasy story by Juraj Červenák, the most famous Slovak writer of this genre. It takes place in the Great Moravia Empire of the 9th century and contains elements of Slovak folklore.
Last but not least, there is an interesting essay by Michaela Musilová who was a juror in the competition. She writes about her experience as a head of a simulated Mars mission.
When I started reading A Tad Late, But Thanks anyway, I had some concerns, especially about the level of English. However, although there are mistakes, the stories balance them out with their plots and ideas.
If this review caught your interest, you should really check the book out, along with an earlier 2014 Fantasy Award anthology entitled
Fragments of Heaven
. Both can be easily bought online as e-books.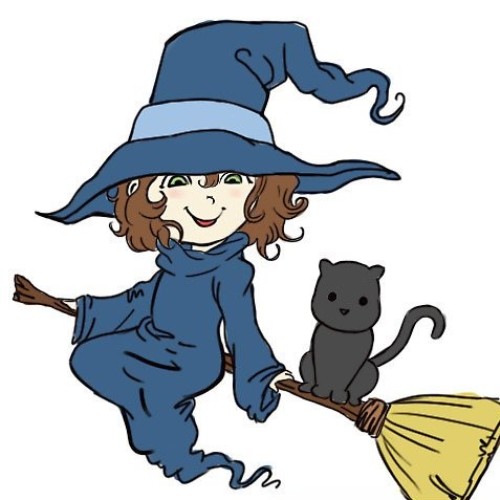 YaYa
Má rovnako rada bosorky na metlách aj vesmírne lode. Pre scifi.sk najmä recenzuje knižky, organizuje Poviedky na počkanie a najnovšie zostavuje rubriku Týždeň na scifi.sk.